Testimonials
" Infinity Business Solutions are worth their weight in gold!
I have been working with Kamara and the team since 2013 and would certainly be lost without them.
Kamara's knowledge never ceases to amaze me - I am continually learning from Kamara and developing my skills in an ever evolving industry.
The high level of care and friendly nature of all the team members is refreshing and I would not hesitate to highly recommend Infinity Business Solutions to anyone."
Prue Dettmann - Office Manager
Advanced Maintenance Group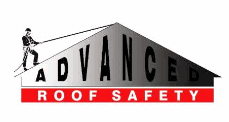 Referring to Kamara Wagstaff.....
"Thorough knowledge in all aspects of MYOB accounting and related matters coupled with exceptional service and dedication 'beyond the call of duty'.
Roland Geitenbeek, Investor
CEO & Director - DNA Paints, Trident, Stretch & Products That Work

www.dna-paints.com www.tridentairbrush.com www.stretchcvboot.com